Uplifting Stories To Brighten Your Day!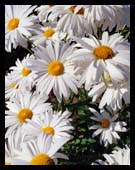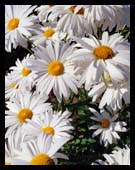 1. Magic Words

In 1962, four nervous young musicians played their first record audition for the executives of the Decca recording company.  The executives were not impressed.  While turning down this group of musicians, one executive said, "We don't like their sound.  Groups of guitars are on the way out."  The group was called The Beatles.

In 1944, Emmeline Snively, director of the Blue Book Modeling Agency, told modeling hopeful Norma Jean Baker, "You better learn secretarial work or else get married."  She went on to become Marilyn Monroe.

In 1954, Jimmy Denny, manager of the Grand Ole Opry, fired a singer after one performance.  He told him, "You ain't goin' nowhere...son.  You ought to go back to drivin' a truck."  He went on to become the most popular singer in America named Elvis Presley.

When Alexander Graham Bell invented the telephone in 1876, it did not ring off the hook with calls from potential backers.  After making a demonstration call, President Rutherford Hayes said, "That's an amazing invention, but who would ever want to use one of them?"

When Thomas Edison invented the light bulb, he tried over 2,000 experiments before he got it to work.  A young reporter asked him how it felt to fail so many times.  He said, "I never failed once.  I invented the light bulb.  It just happened to be a 2,000-step process."

In the 1940's, another young inventor named Chester Carlson took his idea to 20 corporations, including some of the biggest in the country.  They all turned him down.  In 1947 - after seven long years of rejections, he finally got a tiny company in Rochester, New York, called the Haloid Company, to purchase the rights to his invention, an electrostatic paper-copying process.  Haloid became Xerox Corporation.

Wilma Rudolph was the 20th of 22 children.  She was born prematurely and her survival was doubtful.  When she was four years old, she contracted double pneumonia and scarlet fever, which left her with a paralyzed left leg.  At age nine, she removed the metal leg brace she had been dependent on and began to walk without it.  By 13 she had developed a rhythmic walk, which doctors said was a miracle.  That same year she decided to become a runner.  She entered a race and came in last.  For the next few years every race she entered, she came in last.  Everyone told her to quit but she kept on running.  One day she actually won a race.  And then another.  From then on she won every race she entered.  Eventually this little girl, who was told she would never walk again, went on to win three Olympic gold medals.

Character cannot be developed in ease and quiet.  Only through experiences of trial and suffering can the soul be strengthened, vision cleared, ambition inspired, and success achieved. You gain strength, experience, and confidence by every experience where you really stop to look fear in the face.  You must do the thing you cannot do.  And remember, the finest steel gets sent through the hottest furnace.  A champion is not one who never fails, but one who never quits.

2. Time

To realize the value of ONE YEAR:   Ask a student who has failed a final exam.

To realize the value of ONE MONTH:  Ask a mother who has given birth to a premature baby.

To realize the value of ONE WEEK:  Ask an editor of a weekly newspaper.

To realize the value of ONE HOUR:  Ask the lovers who are waiting to meet.

To realize the value of ONE MINUTE:  Ask a person who has missed the train, bus, or plane.

To realize the value of ONE SECOND:  Ask a person who has survived an accident.

To realize the value of ONE MILLISECOND:  Ask the person who has won a silver medal in the Olympics.

Time waits for no one.  Treasure every moment you have.

3. The Carpenter

An elderly carpenter was ready to retire.  He told his employer-contractor of his plans to leave the house building business and live a more leisurely life with his wife, enjoying their extended family.  He would miss the paycheck, but he needed to retire.  They could get by.  The contractor was sorry to see his good worker go and asked if he could build just one more house as a personal favor.  The carpenter said yes, but in time it was easy to see that his heart was not in his work.  He resorted to shoddy workmanship and used inferior materials.  It was unfortunate that this work was to end his career.

When the carpenter finished his work and the builder came to inspect the house, the contractor handed the front-door key to the carpenter.  "This is your house," he said, "my gift to you."  What a shock!  What a shame!  If he had only known he was building his own house, he would have done it all so differently.  Now he had to live in a house he had built none too well.

So it is with us.  We build our lives in a distracted way, reacting rather then acting, willing to put up less than the best.  At important points we do not give the job our best effort.  Then, with a shock, we look at the situation we have created and find that we are now living in the house we have built.  If we had realized that, we would have done it differently.

Think of yourself as the carpenter.  Think about your house.  Each day you hammer a nail, place a board, or erect a wall.  Build wisely.  It is the only life you will ever build.  Even if you live it for only one day more, that day deserves to be lived graciously and with dignity.  The plaque on the wall says, "Life is a do-it-yourself project."  What could say it more clearly?  Your life today is the result of your attitudes and choices you make today.

4. The Old Mule

A parable is told of a farmer who owned an old mule.  The mule fell into the farmer's well.  The farmer heard the mule 'braying' or whatever mules do when they fall into wells.  After carefully assessing the situation, the farmer sympathized with the mule, but decided that neither the mule nor the well was worth the trouble of saving.  Instead, he called his neighbors together and told them what had happened...and enlisted them to help haul dirt to bury the old mule in the well and put him out of his misery.  Initially, the old mule was hysterical!  But as the farmer and his neighbors continued shoveling and the dirt hit the mules back...a thought struck him.  It suddenly dawned on him that every time a shovel load of dirt landed on his back...HE SHOULD SHAKE IT OFF AND STEP UP!  This he did, blow after blow.

"Shake it off and step up...shake it off and step up...shake it off and step up!" he repeated to encourage himself.  No matter how painful the blows, or distressing the situation seemed the old mule fought "panic" and just kept right on SHAKING IT OFF AND STEPPING UP!  You're right!  It wasn't long before the old mule, battered and exhausted, STEPPED TRIUMPHANTLY OVER THE WALL OF THAT WELL!  What seemed like it would bury him actually blessed him...all because of the manner in which he handled his adversity.  THAT'S LIFE!

If we face our problems and respond to them positively, and refuse to give in to panic, bitterness, or self-pity...the adversities that come along to bury us usually have within them the potential to benefit and bless us!  Remember that FORGIVENESS--FAITH--PRAYER--PRAISE and HOPE...all are excellent ways to "SHAKE IT OFF AND STEP UP" out of the wells in which we find ourselves.

5. Expect the Best

What's exciting about life is that every morning offers a brand new day with unlimited possiblities.  Yesterday's mistakes and regrets belong to yesterday.  Today is a clean slate, a chance to start over, to do or become anything you want, a chance to go for it!  So, jump into life with both feet!  Go forward, head held high, expecting the best...you may be surprised at how often that's exactly what you'll get.

6. All I Really Need To Know I Learned From Noah's Ark

1.  Don't miss the boat.

2.  Don't forget that we're all in the same boat.

3.  Plan ahead.  It wasn't raining when Noah built the ark.

4.  Stay fit.  When you're 600 years old, someone might ask you to do something big.

5.  Don't listen to the critics, just get on with what has to be done.

6.  Build your future on high ground.

7.  For safety's sake, travel in pairs.

8.  Two heads are better than one.

9.  Speed isn't always an advantage; the snails were on board with the cheetahs.

10. When you're stressed, float awhile.

11. Remember that the ark was built by amateurs; the Titanic was built by professionals.

12. Remember that woodpeckers inside are a larger threat than the storm outside.

7. Anyway

People are often unreasonable, illogical, and self-centered;  Forgive them anyway. If you are kind people may accuse you of selfish, ulterior motives;  Be kind anyway. If you are successful, you will win some false friends and some true enemies;  Succeed anyway. If you are honest and frank, people may cheat you;  Be honest and frank anyway. What you spend years building, someone could destroy overnight;  Build anyway. If you find serenity and happiness, they may be jealous;  Be happy anyway. The good you do today, people will often forget tomorrow;  Do good anyway. Give the world the best you have and it may never be enough;  Give the world your best anyway.

--Mother Teresa

8. Two Traveling Angels

Two traveling angels stopped to spend the night in the home of a wealthy family.  The family was rude and refused to let the angels stay in the mansion's guest room.  Instead the angels were given a space in the cold basement.  As they made their bed on the hard floor, the older angel saw a hole in the wall and repaired it.  When the younger angel asked why, the older angel replied, "Things aren't always what they seem."

The next night the pair came to rest at the house of a very poor but very hospitable farmer and his wife.  After sharing what little food they had, the couple let the angels sleep in their bed where they could have a good night's rest.

When the sun came up the next morning, the angels found the farmer and his wife in tears.  Their only cow, whose milk had been their sole income, lay dead in the field.  The younger angel was infuriated and asked the older angel, "how could you have let this happen!?  The first man had everything, yet you helped him," she accused.  "The second family had so little, but was willing to share everything, and you let their cow die."

"Things aren't always what they seem," the older angel replied.  "When we stayed in the basement of the mansion, I noticed there was gold stored in that hole in the wall.  Since the owner was so obsessed with greed and unwilling to share his good fortune, I sealed the wall so he wouldn't find it.  Then last night as we slept in the farmer's bed, the angel of death came for his wife.  I gave her the cow instead.  "Things aren't always what they seem."

Sometimes this is exactly what happens when things don't turn out the way you think they should.  If you have faith, you just need to trust that every outcome is always to your advantage.  You might not know it until some time later. "Things aren't always what they seem."

11. It Is Not Easy

To apologize.

To begin over.

To be unselfish.

To take advice.

To admit error.

To face a sneer.

To be charitable.

To keep on trying.

To be considerate.

To avoid mistakes.

To endure success.

To profit by mistakes.

To forgive and forget.

To think and then act.

To keep out of the rut.

To make the best of little.

To subdue an unruly temper.

To maintain a high standard.

To shoulder a deserved blame.

To recognize the silver lining...

But it always pays.

9. Show Your Light

Our deepest fear is not that we are inadequate, our deepest fear is that we are powerful beyond measure.  It is our light not our darkness.  We ask ourselves, who am I to be brilliant, gorgeous, talented, and fabulous.  Actually, who are you not to be.  You are a child of God.  your playing small doesn't serve the world.  There is nothing enlightened about shrinking so that other people won't feel insecure around you.  We are born to make manifest the glory of God that is within us.  It's not just in some of us, it's in everyone.  And when we let our own light shine we unconciously give other people permission to do the same.  As we are liberated from our own fear our prescence automatically liberates others.

--Nelson Mandela 

10. Everything's A Risk

To laugh is to risk appearing a fool.

To weep is to risk appearing sentimental.

To love is to risk not being loved in return.

To live is to risk dying.

To hope is to risk despair.

To try is to risk failure.

But risks must be taken because the greatest hazard in life is to

risk nothing.

The person who risks nothing, does nothing, has nothing, is nothing.

He may avoid suffering and sorrow, but he simply cannot learn, feel, change, grow, love, live.

Chained by his own fears, he is a slave.  He has forfeited freedom.

Only a person who risks is free!

12. ..Don't major in the minors.

At a fundraising dinner for a school that serves learning-

disabled children, the father of one of the school's

students delivered a speech that would never be forgotten

by all who attended.

After extolling the school and its dedicated staff, he

offered a question. "Everything God does is done with

perfection. Yet, my son, Shay, cannot learn things as

other children do. He cannot understand things as other

children do. Where is God's plan reflected in my son?"

The audience was stilled by the query.

The father continued. "I believe," the father answered,

"that when God brings a child like Shay into the world, an

opportunity to realize the Divine Plan presents itself. 

And it comes in the way people treat that child." 

Then, he told the following story:

Shay and I walked past a park where some boys Shay knew

were playing baseball. Shay asked, "Do you think they will

let me play?" Shay's father knew that most boys would not

want him on their team. But the father understood that if

his son were allowed to play it would give him a much-

needed sense of belonging.

Shay's father approached one of the boys on the field and

asked if Shay could play. The boy looked around for

guidance from his teammates. Getting none, he took matters

into his own hands and said, "We are losing by six runs,

and the game is in the eighth inning. I guess he can be on

our team and we'll try to put him up to bat in the ninth

inning."

In the bottom of the eighth inning, Shay's team scored a

few runs but was still behind by three.

At the top of the ninth inning, Shay put on a glove and

played in the outfield. Although no hits came his way, he

was obviously ecstatic just to be on the field, grinning

from ear to ear as his father waved to him from the stands. 

In the bottom of the ninth inning, Shay's team scored

again. Now, with two outs and the bases loaded, the

potential winning run was on base.

Shay was scheduled to be the next at-bat.

Would the team actually let Shay bat at this juncture and

give away their chance to win the game?

Surprisingly, Shay was given the bat. Everyone knew that

a hit was all but impossible because Shay didn't even know

how to hold the bat properly, much less connect with the

ball. However, as Shay stepped up to the plate, the

pitcher moved a few steps to lob the ball in softly so Shay

could at least be able to make contact.

The first pitch came and Shay swung clumsily and missed.

The pitcher again took a few steps forward to toss the

ball softly toward Shay. As the pitch came in, Shay swung

at the ball and hit a slow ground ball to the pitcher. The

pitcher picked up the soft grounder and could easily have

thrown the ball to the first baseman. Shay would have been

out and that would have ended the game.

Instead, the pitcher took the ball and threw it on a high

arc to right field, far beyond reach of the first baseman. 

Everyone started yelling, "Shay, run to first. Run to

first."

Never in his life had Shay ever made it to first base. He

scampered down the baseline, wide-eyed and startled. 

Everyone yelled, "Run to second, run to second!"

By the time Shay was rounding first base, the right

fielder had the ball. He could have thrown the ball to the

second baseman for a tag. But the right fielder understood

what the pitcher's intentions had been, so he threw the

ball high and far over the third baseman's head.

Shay ran toward second base as the runners ahead of him

deliriously circled the bases towards home.

As Shay reached second base, the opposing shortstop ran to

him, turned him in the direction of third base, and

shouted, "Run to third!"

As Shay rounded third, the boys from BOTH teams were

screaming, "Shay! Run home!"

Shay ran home, stepped on home plate and was cheered as

the hero, for hitting a "grand slam" and winning the game

for his team.

"That day," said the father softly with tears now rolling

down his face, "the boys from both teams helped bring a

piece of the Divine Plan into this world."

And now, a footnote to the story. We all have thousands

of opportunities a day to help realize God's plan. So many

seemingly trivial interactions between two people present

us with a choice: Do we pass along a spark of the Divine? 

Or do we pass up that opportunity, and leave the world a

bit colder in the process?

13. The Dreamer's Creed

By Conway Stone

A tennis racket has a retail price of $65.00.

It has an intrinsic value of only $2.00.

But when placed in the hands of Monica Seles, it's worth $3,000,000 in the Australian Open.

A baseball bat has a price of $65.00.

Its intrinsic value is only $2.00.

But when it is placed in the hands of Ken Griffey, Jr., it's worth $9,200,000 a year

A programmed computer disk will retail for $14.95.

Its intrinsic value is only $0.39.

But in the hands of Bill Gates, it's worth $40,000,000,000 according to Forbes Magazine.

The same is true with your dreams...

in my hands they are worthless...

in your boss' hands they are worthless...

in your children's hands they are worthless...

But in your hands the dreams are priceless...

in your hands your dreams can create something new, they can design a new life, they can help someone in need and they can create a new world!

14. Voice of compassion.

by Steve Goodier

I heard a story about Fiorello LaGuardia who was mayor of New York City during the worst days of the Great Depression and all of WWII. He was adored by many New Yorkers who took to calling him the "Little Flower," because of his name and the fact that he was so short and always wore a carnation in his lapel.

He was a colorful character -- he rode the New York City fire trucks, raided city "speakeasies" with the police department, took entire orphanages to baseball games and, when the New York newspapers went on strike, he got on the radio and read the Sunday funnies to the kids.

One bitterly cold night in January of 1935, the mayor turned up at a

night court that served the poorest ward of the city. LaGuardia

dismissed the judge for the evening and took over the bench himself. Within a few minutes, a tattered old woman was brought before him, charged with stealing a loaf of bread. She told LaGuardia that her daughter's husband had deserted her, her daughter was sick, and her two grandchildren were starving.

But the shopkeeper, from whom the bread was stolen, refused to drop the charges. "It's a real bad neighborhood, Your Honor," the man told the mayor. "She's got to be punished to teach other people around here a lesson."

LaGuardia sighed. He turned to the woman and said, "I've got to punish you. The law makes no exceptions. Ten dollars or ten days in jail."  But even as he pronounced sentence, the mayor was already reaching into his pocket. He extracted a bill and tossed it into his famous hat, saying, "Here is the ten dollar fine which I now remit; and furthermore, I am going to fine everyone in this courtroom fifty cents for living in a town where a person has to steal bread so that her grandchildren can eat. Mr. Bailiff, collect the fines and give them to the defendant."

The following day, New York City newspapers reported that $47.50 was turned over to a bewildered woman who had stolen a loaf of bread to feed her starving grandchildren. Fifty cents of that amount was contributed by the grocery store owner himself, while some seventy petty criminals, people with traffic violations, and New York City policemen, each of whom had just paid fifty cents for the privilege of doing so, gave the mayor a standing ovation.

Someone beautifully said, "Sympathy sees and says, 'I'm sorry.'

Compassion sees and says, 'I'll help.'" When we learn the difference, we can make a difference.

15. Keep your dream.

I have a friend named Monty Roberts who owns a horse ranch in San Ysidro. He has let me use his house to put on fund-raising events to raise money for youth at risk programs. 

The last time I was there he introduced me by saying, "I want to tell you why I let Jack use my horse. It all goes back to a story about a young man who was the son of an itinerant horse trainer who would go from stable to stable, race track to race track, farm to farm and ranch to ranch, training horses. As a result, the boy's high school career was continually interrupted. When he was a senior, he was asked to write a paper about what he wanted to be and do when he grew up. 

"That night he wrote a seven-page paper describing his goal of someday owning a horse ranch. He wrote about his dream in great detail and he even drew a diagram of a 200-acre ranch, showing the location of all the buildings, the stables and the track. Then he drew a detailed floor plan for a 4,000-square-foot house that would sit on a 200-acre dream ranch."

"He put a great deal of his heart into the project and the next day he handed it in to his teacher. Two days later he received his paper back. On the front page was a large red F with a note that read, `See me after class.'" 

"The boy with the dream went to see the teacher after class and asked, `Why did I receive an F?'  "The teacher said, `This is an unrealistic dream for a young boy like you. You have no money. You come from an itinerant family. You have no resources. Owning a horse ranch requires a lot of money. You have to buy the land. You have to pay for the original breeding stock and later you'll have to pay large stud fees. There's no way you could ever do it.' Then the teacher added, `If you will rewrite this paper with a more realistic goal, I will reconsider your grade.'" 

"The boy went home and thought about it long and hard. He asked his father what he should do. His father said, `Look, son, you have to make up your own mind on this. However, I think it is a very important decision for you.' "Finally, after sitting with it for a week, the boy turned in the same paper, making no changes at all.  He stated, "You can keep the F and I'll keep my dream." 

Monty then turned to the assembled group and said, "I tell you this story because you are sitting in my 4,000-square-foot house in the middle of my 200-acre horse ranch. I still have that school paper framed over the fireplace." He added, "The best part of the story is that two summers ago that same schoolteacher brought 30 kids to camp out on my ranch for a week." When the teacher was leaving, he said, "Look, Monty, I can tell you this now. When I was your teacher, I was something of a dream stealer.  During those years I stole a lot of kids' dreams. Fortunately you had enough gumption not to give up on yours." 

"Don't let anyone steal your dreams. Follow your heart, no matter what." 

16. The uncertainty principle. 

Two sailors ran into each other in a pub. Over a few beers, one of the men told the other about his last voyage: 

"After a month at sea," he said, "we discovered our masts had been eaten through by termites! Almost nothing left of them." 

"That's terrible," said the second sailor. 

"That's what I thought at first too," the first sailor said, "but it turned out to be good luck. As soon as we took the sails down to fix the masts, we were hit by a squall so suddenly and so hard, it would surely have blown us over if our sails were up at the time."

"How lucky!" 

"That's exactly what I thought at the time, too. But because our sails were down, we couldn't steer ourselves, and because of the wind, we were blown onto a reef. The hole in the hull was too big to fix. We were stranded." 

"That is bad luck indeed." 

"That's what I thought, too, when it first happened. But we all made it to the beach alive and had plenty to eat. But now here's the real kicker: While we were on the island whining about our terrible fate, we discovered a buried treasure!" 

As this story illustrates, you don't know if an event is "good" or "bad" except maybe in retrospect, and even then you don't really know because life keeps going. The story's not over yet. Just because something hasn't turned out to be an advantage yet doesn't mean it is not ever going to.

Therefore, you can simply assume whatever happens is "good."  I know that sounds awfully airy-fairy, but it's very practical. If you think an event is good, it's easy to maintain a positive attitude. And your attitude affects your health, it affects the way people treat you and how you treat others, and it affects your energy level. And those can help pave the way for things to turn out well. A good attitude is a good thing. And a bad attitude does you no good at all.

So get in the habit of saying "That's good!" Since you don't know for sure whether something will eventually work to your advantage or not, you might as well assume it will. It is counterproductive to assume otherwise. Think about it. If someone ahead of you in line at a store is slowing everything down, say to yourself, "That's good!" They may have saved you from getting into an accident when you get back in your car.  Or maybe, because you slowed down, you might meet a friend you would have missed. You never know.  The truth is, life is uncertain. And even that can work to your advantage.

- Adam Khan

17. Harvard

A lady in a faded gingham dress and her husband, dressed in a homespun threadbare suit, stepped off the train in Boston, and walked timidly without an appointment into the president of Harvard's outer office.

The secretary could tell in a moment that such backwoods country folks had no business at Harvard and probably didn't even deserve to be in Cambridge. She frowned. "We want to see the president, "the man said softly. "He'll be busy all day," the secretary snapped. "We'll wait," the lady replied.

For hours, the secretary ignored them, hoping that the couple would finally become discouraged and go away. They didn't. And the secretary grew frustrated and finally decided to disturb the president, even though it was a chore she always regretted to do.

"Maybe if they just see you for a few minutes, they'll leave, "she told him. He sighed in exasperation and nodded. Someone of his importance obviously didn't have the time to spend with them, but he detested gingham and homespun suits cluttering his office.

The president, stern-faced with dignity, strutted toward the couple. The lady told him, "We had a son that attended Harvard for one year. He loved Harvard, and was very happy here. But about a year ago, he was accidentally killed. And my husband and I would like to erect a memorial to him somewhere on campus."  The president wasn't touched, he was shocked. 

"Madam," he said gruffly, "we can't put up a statue for every person who attended Harvard and died. If we did, this place would look like a cemetery."

"Oh, no," the lady explained quickly, "we don't want to erect a statue. We thought we would give a building to Harvard." The president rolled his eyes. He glanced at the gingham dress and homespun suit, then exclaimed, "A building!! Do you have any earthly idea how much a building costs? We have over seven and a half million dollars in the physical plant at Harvard!!"

For a moment the lady was silent. The president was pleased. He could get rid of them now. The lady turned to her husband and said quietly, "Is that all it costs to start a university? Why don't we just start our own?" Her husband nodded. The president's face wilted in confusion and bewilderment.

Mr. and Mrs. Leland Stanford walked away, traveling to Palo Alto, California where they established the University that bears their name...a memorial to a son that Harvard no longer cared about. "You can easily judge the character of others by how they treat those who can do nothing for them or to them."

- Malcolm Forbes 

18. The Cold Within

Six humans trapped by happenstance In black and bitter cold. Each one possessed a stick of wood, or so the story's told.  Their dying fire in need of logs, the first woman held hers back for on the faces around the fire, she noticed one was black.  

The next man looking cross the way saw one not of his church, and couldn't bring himself to give the fire his stick of birch.  

The third man sat in tattered clothes; he gave his coat a hitch. Why should his log be put to use to warm the idle rich?  

The rich man just sat back and thought of the wealth he had in store. And how to keep what he had earned from the lazy poor.

The black man's face bespoke revenge as the fire passed from his sight, for all he saw in his stick of wood was a chance to spite the white.  

And the last man of this forlorn group did naught except for gain. Giving only to those who gave was how he played the game.  The logs held tight in death's still hands was proof of human sin. They didn't die from the cold without, they died from the cold within.

19. The Fire

A couple, whom we shall call John and Mary, had a nice home and two lovely children, a boy and a girl. John had a good job and had just been asked to go on a business trip to another city and would be gone for several days. It was decided that Mary needed an outing and would go along too. They hired a reliable woman to care for the children and made the trip, returning home a little earlier than they had planned. 

As they drove into their home town feeling glad to be back, they noticed smoke, and they went off their usual route to see what it was. They found a home in flames. Mary said, "Oh well it isn't our fire, let's go home." 

But John drove closer and exclaimed, "That home belongs to Fred Jones who works at the plant. He wouldn't be off work yet, maybe there is something we could do." "It has nothing to do with us." Protested Mary. "You have your good clothes on lets not get any closer." 

But John drove up and stopped and they were both horror stricken to see the whole house in flames. A woman on the lawn was in hysterics screaming, "The children! Get the children!" John grabbed her by the shoulder saying, "Get a hold of yourself and tell us where the children are!" "In the basement," sobbed the woman, "down the hall and to the left." 

In spite of Mary's protests John grabbed the water hose and soaked his clothes, put his wet handkerchief on his head and bolted for the basement which was full of smoke and scorching heat. He found the door and grabbed two children, holding one under each arm like the football player he was. As he left he could hear some more whimpering. He delivered the two badly frightened and nearly suffocated children into waiting arms and filled his lungs with fresh air and started back asking how many more children were down there. They told him two more and Mary grabbed his arm and screamed, "John! Don't go back! It's suicide! That house will cave in any second!" 

But he shook her off and went back by feeling his way down the smoke filled hallway and into the room. It seemed an eternity before he found both children and started back. They were all three coughing and he stooped low to get what available air he could. As he stumbled up the endless steps the thought went through his mind that there was something strangely familiar about the little bodies clinging to him, and at last when they came out into the sunlight and fresh air, he found that he had just rescued his own children. The baby-sitter had left them at this home while she did some shopping. 

20. It's up to you!

One song can spark a moment.

One flower can wake the dream.

One tree can start a forest.

One bird can herald spring.

One smile begins a friendship.

One handclasp lifts a soul.

One star can guide a ship at sea.

One word can frame the goal.

One vote can change a nation.

One sunbeam lights a room.

One candle wipes out darkness.

One laugh will conquer gloom.

One step must start each journey.

One word must start each prayer.

One hope will raise our spirits.

One touch can show you care.

One voice can speak with wisdom.

One heart can know what's true.

One life can make the difference.

You see, It's Up To You!

Take the good you learn and pass it on.

21. The Bridge

Once upon a time, two brothers who lived on adjoining farms fell into conflict. It was the first serious rift in 40 years of farming side-by-side, sharing machinery, and trading labor and goods as needed, without a hitch.

Then the long collaboration fell apart. It began with a small misunderstanding, and it grew into a major difference, and finally, it exploded into an exchange of bitter words, followed by weeks of silence.

One morning, there was a knock on John's door. He opened it to find a man with a carpenter's toolbox.

"I'm looking for a few days' work," he said. "Perhaps you would have a few small jobs here and there I could help with? Could I help you?"

"Yes," said the older brother. "I do have a job for you. Look across the creek at that farm. That's my neighbor. In fact, it's my younger brother! Last week, there was a meadow between us. He recently took his bulldozer to the river levee, and now there is a creek between us. Well, he may have done this to spite me, but I'll do him one better. See that pile of lumber by the barn? I want you to build me a fence. An 8-foot fence -so I won't need to see his place, or his face, anymore."

The carpenter said, "I think I understand the situation. Show me the nails, and the post-hole digger, and I'll be able to do a job that pleases you."

The older brother had to go to town, so he helped the carpenter get the materials ready and then he was off for the day. The carpenter worked hard all that day-- measuring, sawing, and nailing. About sunset, when the farmer returned, the carpenter had just finished his job.

The farmer's eyes opened wide, his jaw dropped. There was no fence there at all. It was a bridge...a bridge that stretched from one side of the creek to the other! A fine piece of work, with handrails, and all!

And, the neighbor, his younger brother, was coming toward them, his hand outstretched... "You are quite a fellow to build this bridge, after all I've said and done."

The two brothers stood at each end of the bridge, and then they met in the middle, taking each other's hand. They turned to see the carpenter hoist his toolbox onto his shoulder. "No, wait! Stay a few days. I've a lot of other projects for you," said the older brother.

"I'd love to stay on," the carpenter said, "but I have many more bridges to build. Just remember this."

1. God won't ask what kind of car you drove, but He'll ask how many people you helped get where they needed to go.

2. God won't ask the square footage of your house, but He'll ask how many people you welcomed into your home.

3. God won't ask about the clothes you had in your closet, but he'll ask how many you helped to clothe.

4. God won't ask how many friends you had, but He'll ask how many people to whom you were a friend.

5. God won't ask in what neighborhood you lived, but He'll ask how you treated your neighbors.

6. God won't ask about the color of your skin, but He'll ask about the content of your character.

7. God won't ask why it took you so long to seek Salvation, but He'll lovingly take you to your mansion in heaven, and not to the gates of Hell.

22. After Sept. 11th, one company invited remaining members of other companies who had been decimated by the attack on the Twin Towers to share their available office space. 

At a morning meeting, the head of security told stories of why these people were alive...... and they all were about the simple things of that morning...

As you might know, the head of the company got in late that day because his son started kindergarten.

Another fellow was alive because it was his turn to bring donuts.

One woman was late because her alarm clock didn't go off in time.

One was late because of being stuck on the NJ Turnpike because of an auto accident.

One of them missed his bus.

One spilled food on her clothes and had to take time to change.

One's car wouldn't start.

One went back to answer the telephone.

One had a child that dawdled and didn't get ready as soon as he should have.

One couldn't get a taxi.

The one that struck me was the man who put on a new pair of shoes that morning, took the various means to get to work but before he got there, he developed a blister on his foot. He stopped at a drugstore to buy a Band-Aid. That is why he is alive today.

Now when I am stuck in traffic, miss an elevator, turn back to answer a ringing telephone ... all the little things that annoy me. I think to myself, this is exactly where God wants me to be at this very moment.

Next time your morning seems to be going wrong, the children are slow getting dressed, you can't seem to find the car keys, you hit every traffic light, don't get mad or frustrated; God is at work watching over you.

May God continue to bless you with all those annoying little things and may you remember their possible purpose.

By Diane, Department of Veterans Affairs

23. The meaning behind "The Pledge of Allegiance".

The following words were spoken by the late Red Skelton on his television program as he related the story of his teacher, Mr. Laswell, who felt his students had come to think of "The Pledge of Allegiance" as merely something to recite in class each day.

Mr. Laswell said ---

I've been listening to you boys and girls recite "The Pledge of Allegiance" all semester and it seems as though it is becoming monotonous to you. If I may, may I recite it and try to explain to you the meaning of each word?

I

me, an individual, a committee of one.

Pledge

dedicate all of my worldly goods to give without self pity.

Allegiance

my love and my devotion.

To the flag of the

our standard, Old Glory, a symbol of freedom. Wherever she waves, there's respect because your loyalty has given her a dignity that shouts freedom is everybody's job!

United

that means that we have all come together.

States of America

individual communities that have united into 48 great states. Forty-eight individual communities with pride and dignity and purpose; all divided with imaginary boundaries; yet united to a common purpose, and that's love for country.

And to the republic

a state in which sovereign power is invested in representatives chosen by the people to govern. And government is the people and it's from the people to the leaders, not from the leaders to the people.

For which it stands, one nation

one nation, meaning "so blessed by God".

Indivisible

incapable of being divided.

With liberty

which is freedom --- the right of power to live one's own life without threats, fear or some sort of retaliation.

And Justice

the principle or quality of dealing fairly with others.

For all

which means, boys and girls, it's as much your country as it is mine.

                                ******************

Since I was a small boy, two states have been added to our country and two words have been added to "The Pledge of Allegiance".....

Under God

Wouldn't it be a pity if someone said that is a prayer and that it would be eliminated from schools too?

God Bless America!

24. The Concert 

When the house lights dimmed and the concert was about to begin, the mother returned to her seat and discovered that the child was missing Suddenly, the curtains parted and spotlights focused on the impressive Steinway on stage. In horror, the mother saw her little boy sitting at the keyboard, innocently picking out "Twinkle,Twinkle Little Star." At that moment, the great piano master made his entrance, quickly moved to the piano, and whispered in the boy's ear, "Don't quit.Keep playing." Then, leaning over, Paderewski reached down with his left hand and began filling in a bass part. Soon his right arm reached around to the other side of the child, and he added a running obligato. Together, the old master and the young novice transformed what could have been a frightening situation into a wonderfully creative experience. The audience was so mesmerized that they couldn't recall what else the great master played. Only the classic, " Twinkle, Twinkle Little Star." Perhaps that's the way it is with God. What we can accomplish on our own is hardly noteworthy. We try our best, but the results aren't always graceful flowing music. However, with the hand of the Master, our life's work can truly be beautiful. The next time you set out to accomplish great feats, listen carefully. You may hear the voice of the Master, whispering in your ear, "Don't quit." "Keep playing." Remember, God doesn't seem to call the equipped, rather, He equips the 'called.' Life is more accurately measured by the lives you touch than by the things you acquire. May God bless you and be with you always! And remember , "Don't quit." "Keep playing." 

25. At Last Freedom

 A voyaging ship was wrecked during a storm at sea and only two of the men on it were able to swim to a small, desert like island. 

The two survivors, not knowing what else to do, agree that they had no other recourse but to pray to God. However, to find out whose prayer was more powerful, they agreed to divide the territory between them and stay on opposite sides of the island. 

The first thing they prayed for was food. 

The next morning, the first man saw a fruit-bearing tree on his side of the land, and he was able to eat its fruit. The other man's parcel of land remained barren. 

After a week, the first man was lonely and he decided to pray for a wife. 

The next day, another ship was wrecked, and the only survivor was a

woman who swam to his side of the land. On the other side of the

island, there was nothing. 

Soon the first man prayed for a house, clothes, more food. 

The next day, like magic, all of these were given to him. However, the second man still had nothing. 

Finally, the first man prayed for a ship, so that he and his wife could leave the island. 

In the morning, he found a ship docked at his side of the island. 

The first man boarded the ship with his wife and decided to leave the second man on the island. He considered the other man unworthy to receive God's blessings, since none of his prayers had been answered. 

As the ship was about to leave, the first man heard a voice from

heaven booming, "Why are you leaving your companion on the island?" 

"My blessings are mine alone, since I was the one who prayed for them," the first man answered. "His prayers were all unanswered and so he does not deserve anything." 

"You are mistaken!" the voice rebuked him. "He had only one prayer, which I answered. If not for that, you would not have received any of my blessings." 

"Tell me," the first man asked the voice, "what did he pray for that I

should owe him anything?" 

"He prayed that all your prayers be answered." 

For all we know, our blessings are not the fruits of our prayers alone, but those of another praying for us. 

When Jesus died on the cross he was thinking of you!

26. A Beautiful Story.

She jumped up as soon as she saw the surgeon come out of the operating room. She said: "How is my little boy? Is he going to be all right? When can I see him?" 

The surgeon said, "I'm sorry. We did all we could, but your boy didn't make it." 

Sally said, "Why do little children get cancer? Doesn't God care any more? Where were you, God, when my son needed you?" 

The surgeon asked, "Would you like some time alone with your son? One of the nurses will be out in a few minutes, before he's transported to the university." 

Sally asked the nurse to stay with her while she said good-bye to her son. She ran her fingers lovingly through his thick red curly hair. 

"Would you like a lock of his hair?" the nurse asked. 

Sally nodded yes. The nurse cut a lock of the boy's hair, put it in a plastic bag and handed it to Sally. The mother said, "It was Jimmy's idea to donate his body to the University for Study. He said it might help somebody else. "I said no at first, but Jimmy said, 'Mom, I won't be using it after I die. Maybe it will help some other little boy spend one more day with his Mom." She went on, "My Jimmy had a heart of gold. Always thinking of someone else. Always wanting to help others if he could." 

Sally walked out of Children's Mercy Hospital for the last time, after spending most of the last six months there. She put the bag with Jimmy's belongings on the seat beside her in the car. The drive home was difficult. It was even harder to enter the empty house. She carried Jimmy's belongings, and the plastic bag with the lock of his hair to her son's room. She started placing the model cars and other personal things back in his room exactly where he had always kept them. She laid down across his bed and, hugging his pillow, cried herself to sleep. 

It was around midnight when Sally awoke. Laying beside her on the bed was a folded letter. The letter said: 

"Dear Mom, I know you're going to miss me; but don't think that I will ever forget you, or stop loving you, just 'cause I'm not around to say I LOVE YOU. I will always love you, Mom, even more with each day. Someday we will see each other again. Until then, if you want to adopt a little boy so you won't be so lonely, that's okay with me. He can have my room and old stuff to play with. But, if you decide to get a girl instead, she probably wouldn't like the same things us boys do. You'll have to buy her dolls and stuff girls like, you know. Don't be sad thinking about me. This really is a neat place. Grandma and Grandpa met me as soon as I got here and showed me around some, but it will take a long time to see everything. The angels are so cool. I love to watch them fly. And, you know what? Jesus doesn't look like any of his pictures. Yet, when I saw Him, I knew it was Him. Jesus himself took me to see GOD! And guess what, Mom? I got to sit on God's knee and talk to Him, like I was somebody important. That's when I told Him that I wanted to write you a letter, to tell you good-bye and everything. But I already knew that wasn't allowed. Well, you know what Mom? God handed me some paper and His own personal pen to write you this letter. I think Gabriel is the name of the angel who is going to drop this letter off to you. 

God said for me to give you the answer to one of the questions you asked Him 'Where was He when I needed him?' "God said He was in the same place with me, as when His son Jesus was on the cross. He was right there, as He always is with all His children. Oh, by the way, Mom, no one else can see what I've written except you. To everyone else this is just a blank piece of paper. Isn't that cool? I have to give God His pen back now. He needs it to write some more names in the Book of Life. Tonight I get to sit at the table with Jesus for supper. I'm sure the food will be great. 

Oh, I almost forgot to tell you. I don't hurt anymore. The cancer is all gone. I'm glad because I couldn't stand that pain anymore and God couldn't stand to see me hurt so much, either. That's when He sent The Angel of Mercy to come get me. The Angel said I was a Special Delivery! How about that? 

Signed with Love from God, Jesus & Me.

27. Nail in the fence.

There once was a little boy who had a bad temper. His father gave him a bag of nails and told him that every time he lost his temper he must hammer a nail into the back of the fence.

The first day the boy had driven 37 nails into the fence. Over the next few weeks, as he learned to control his anger, the number of nails hammered daily gradually dwindled down. He discovered it was easier to hold his temper than to drive those nails into the fence. Finally the day came when the boy didn't lose his temper at all. He told his father about it and the father suggested that the boy now pull out one nail for each day that he was able to hold his temper.

The days passed and the young boy was finally able to tell his father that all the nails were gone. The father took his son by the hand and led him to the fence. He said, "You have done well, my son, but look at the holes in the fence. The fence will never be the same. When you say things in anger they leave a scar just like these holes in this fence. You can put a knife in a man and draw it out. It won't matter how many times you say I'm sorry the wound is still there. A verbal wound is as bad as a physical one.

28. Dr. Cunningham

The little country schoolhouse was heated by an old-fashioned, pot-bellied coal stove. A little boy had the job of coming to school early each day to start the fire and warm the room before his teacher and his classmates arrived. 

One morning they arrived to find the schoolhouse engulfed in flames. They dragged the unconscious little boy out of the flaming building more dead than alive. He had major burns over the lower half of his body and was taken to a nearby county hospital. From his bed the dreadfully burned, semi-conscious little boy faintly heard the doctor talking to his mother. The doctor told his mother that her son would surely die - which was for the best, really - for the terrible fire had devastated the lower half of his body. 

But the brave boy didn't want to die. He made up his mind that he would survive. Somehow, to the amazement of the physician, he did survive. When the mortal danger was past, he again heard the doctor and his mother speaking quietly. The mother was told that since the fire had destroyed so much flesh in the lower part of his body, it would almost be better if he had died, since he was doomed to be a lifetime cripple with no use at all of his lower limbs. 

Once more the brave boy made up his mind. He would not be a cripple. He would walk. But unfortunately from the waist down, he had no motor ability. His thin legs just dangled there, all but lifeless. 

Ultimately he was released from the hospital. Every day his mother would massage his little legs, but there was no feeling, no control, nothing. Yet his determination that he would walk was as strong as ever. 

When he wasn't in bed, he was confined to a wheelchair. One sunny day his mother wheeled him out into the yard to get some fresh air. This day, instead of sitting there, he threw himself from the chair. He pulled himself across the grass, dragging his legs behind him. 

He worked his way to the white picket fence bordering their lot. With great effort, he raised himself up on the fence. Then, stake by stake, he began dragging himself along the fence, resolved that he would walk. He started to do this every day until he wore a smooth path all around the yard beside the fence. There was nothing he wanted more than to develop life in those legs. 

Ultimately through his daily massages, his iron persistence and his resolute determination, he did develop the ability to stand up, then to walk haltingly, then to walk by himself - and then - to run. He began to walk to school, then to run to school, to run for the sheer joy of running. Later in college he made the track team. 

Still later in Madison Square Garden this young man who was not expected to survive, who would surely never walk, who could never hope to run - this determined young man, Dr. Glenn Cunningham, ran the world's fastest mile! 

29. Attitude

There was a woman who woke up one morning, looked in the mirror, and noticed she had only three hairs on her head.

"Well," she said, "I think I'll braid my hair today?" So she did and she had a wonderful day.

The next day she woke up, looked in the mirror and saw that she had only two hairs on her head. "HUMMMM," she said, "I think I'll part my hair down the middle today?" So she did and she had a grand day.

The next day she woke up, looked in the mirror and noticed that she had only one hair on her head. "Well," she said, "today I'm going to wear my hair in a pony tail." So she did and she had a fun, fun day.

The next day she woke up, looked in the mirror and noticed that there wasn't a single hair on her head. "YEA!" she exclaimed, "I don't have to fix my hair today!"

Attitude is everything! Have a Good Day!

Be kinder than necessary, for everyone you meet is fighting some kind of battle.

Live simply,

Love generously,

Care deeply,

Speak kindly.......

Leave the rest to God.

30. After 21 years of marriage, My wife wanted me to take another 

woman out to dinner and a movie. She said, "I love you, but I know this other woman loves you and would love to spend some time with you."

The other woman that my wife wanted me to visit was my MOTHER, who has been a widow for 19 years, but the demands of my work and my three children had made it possible to visit her only occasionally.

That night I called to invite her to go out for dinner and a movie. "What's wrong, are you well," she asked?

My mother is the type of woman who suspects that a late night

call or a surprise invitation is a sign of bad news.

"I thought that it would be pleasant to spend some time with you, "I responded. "Just the two of us."

She thought about it for a moment, and then said, "I would like that very much."

That Friday after work, as I drove over to pick her up I was a bit nervous. When I arrived at her house, I noticed that she, too, seemed to be nervous about our date.

She waited in the door with her coat on. She had curled her hair and was wearing the dress that she had worn to celebrate her last wedding anniversary. She smiled from a face that was as radiant as an angel's. "I told my friends that I was going to go out with my son, and they were impressed," she said, as she got into the car. "They can't wait to hear about our meeting."

We went to a restaurant that, although not elegant, was very nice and cozy. My mother took my arm as if she were the First Lady.

After we sat down, I had to read the menu. Her eyes could only read large print. Half way through the entrees, I lifted my eyes and saw Mom sitting there staring at me.

A nostalgic smile was on her lips.

"It was I who used to have to read the menu when you were small,"she said .

"Then it's time that you relax and let me return the favor," I responded.

During the dinner, we had an agreeable conversation nothing extraordinary but catching up on recent events of each other's life.

We talked so much that we missed the movie. As we arrived at her house later, she said, "I'll go out with you again, but only if you let me invite you."

I agreed.

"How was your dinner date?" asked my wife when I got home. "Very nice. Much more so than I could have imagined," I answered.

A few days later, my mother died of a massive heart attack. It happened so suddenly that I didn't have a chance to do anything for her.

Some time later, I received an envelope with a copy of a restaurant receipt from the same place mother and I had dined. An attached note said: "I paid this bill in advance. I wasn't sure that I could be there; but nevertheless, I paid for two plates - one for you and the other for your wife. You will never know what that night meant for me. I love you, son."

At that moment, I understood the importance of saying in time: "I LOVE YOU" and to give our loved ones the time that they deserve.

Nothing in life is more important than your family.

Give them the time they deserve, because these things cannot be put off till "some other time."

Somebody said it takes about six weeks to get back to normal after

you've had a baby .... somebody doesn't know that once you're a mother, "normal" is history.

Somebody said you learn how to be a mother by instinct .. somebody never took a three-year-old shopping.

Somebody said being a mother is boring .. somebody never rode in a car driven by a teenager with a driver's permit.

Somebody said if you're a "good" mother, your child will "turn out

good"....somebody thinks a child comes with directions and a guarantee.

Somebody said "good" mothers never raise their voices ....somebody never came out the back door just in time to see her child hit a golf ball through the neighbor's kitchen window.

Somebody said you don't need an education to be a mother ....somebody never helped a fourth grader with his math.

Somebody said you can't love the second child as much as you love the first .... somebody doesn't have two children.

Somebody said a mother can find all the answers to her child-rearing questions in the books.... somebody never had a child stuff beans up his nose or in his ears.

Somebody said the hardest part of being a mother is labor and

delivery....somebody never watched her "baby" get on the bus for the first day of kindergarten .. or on a plane headed for military "boot camp."

Somebody said a mother can do her job with her eyes closed and one hand tied behind her back ...somebody never organized seven giggling Brownies to sell cookies.

Somebody said a mother can stop worrying after her child gets

married....somebody doesn't know that marriage adds a new son or

daughter-in-law to a mother's heartstrings.

Somebody said a mother's job is done when her last child leaves

home....somebody never had grandchildren.

Somebody said your mother knows you love her, so you don't need to tell her.... somebody isn't a mother.

Pass this along to all the "mothers" in your life, and to everyone who ever had a mother.

This isn't just about being a mother, it's about appreciating the people in your life while you have them.... no matter who that person is!

31. Untiring Love 

This is a true story that happened in Japan. 

In order to renovate the house, someone in Japan tore open the wall. Japanese houses normally have a hollow space between the wooden walls. When tearing down the walls, he found that there was a lizard stuck there because a nail from outside was hammered into one of its feet. He saw this, felt pity, and at the same time he was curious. When he checked the nail, turns out, it was nailed 10 years ago when the house was first built. 

What happened? 

The lizard had survived in such a position for 10 years! In a dark wall partition for 10 years without moving, it is impossible and mind boggling. Then he wondered how this lizard survived for 10 years without moving a single step--since its foot was nailed! 

So he stopped his work and observed the lizard, what it had been doing, and what and how it has been eating. Later, not knowing from where it came, appeared another lizard, with food in its mouth. 

Ahh! He was stunned and at the same time, touched deeply. Another lizard had been feeding the stuck one for the past 10 years... 

Such love, such a beautiful love! Such love happened with this tiny creature... 

What can love do? 

It can do wonders! 

Love can do miracles! 

Just think about it; one lizard had been feeding the other one untiringly for 10 long years, without giving up hope on its partner. 

If a small creature like a lizard can love like this... just imagine how we can love if we try.

32. God's Coffee

A group of alumni, highly established in their careers, got together to visit their old university professor. Conversation soon turned into complaints about stress in work and life.

Offering his guests coffee, the professor went to the kitchen and returned with a large pot of coffee and an assortment of cups - porcelain, plastic, glass, crystal, some plain looking, some expensive, some exquisite - telling them to help themselves to the coffee.

When all the students had a cup of coffee in hand, the professor said: "If you noticed, all the nice looking expensive cups were taken up, leaving behind the plain and cheap ones. While it is normal for you to want only the best for yourselves, that is the source of your problems and stress.

Be assured that the cup itself adds no quality to the coffee. In most cases it is just more expensive and in some cases even hides what we drink. What all of you really wanted was coffee, not the cup, but you consciously went for the best cups... And then you began eyeing each other's cups.

Now consider this: Life is the coffee; the jobs, money and position in society are the cups. They are just tools to hold and contain Life, and the type of cup we have does not define, nor change the quality of Life we live.

Sometimes, by concentrating only on the cup, we fail to enjoy the coffee God has provided us."

God brews the coffee, not the cups.......... 

Live simply. Love generously. Care deeply. Speak kindly. Leave the rest to God.

33. More Precious Then A Gem.

"A wise woman who was traveling in the mountains found a precious stone in a stream. The next day she met another traveler who was hungry, and the wise woman opened her bag to share her food. The hungry traveler saw the precious stone and asked the woman to give it to him. She did so without hesitation. The traveler left, rejoicing in his good fortune. He knew the stone was worth enough to give him security for a lifetime. 

But a few days later he came back to return the stone to the wise woman. "I've been thinking," he said, "I know how valuable the stone is, but I give it back in the hope that you can give me something even more precious. Give me what you have within you that enabled you to give me the stone."